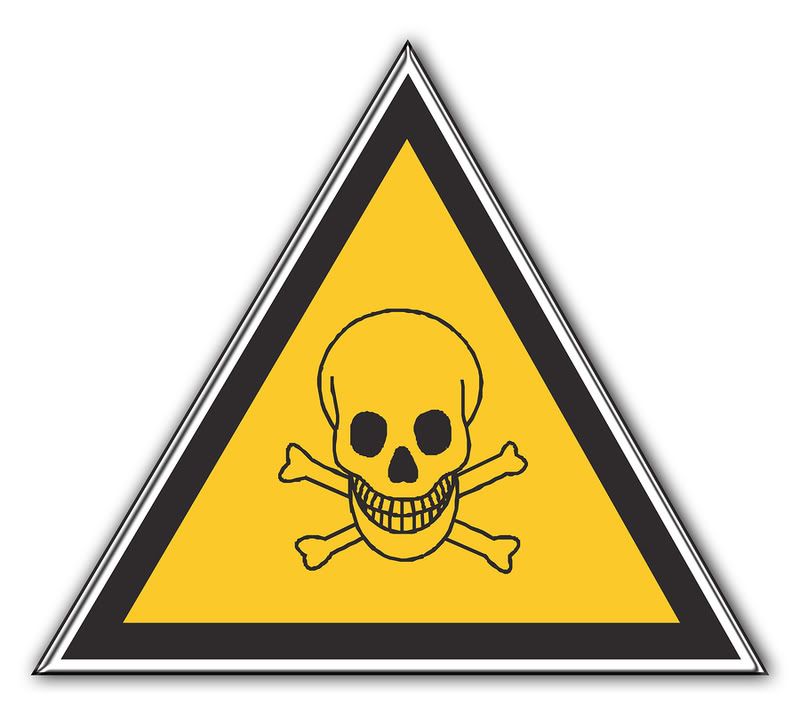 Reuters UK published an article the other day that a recent study that found a strong link between arsenic and adult-onset diabetes.  The article identifies arsenic in drinking water as the primary source of exposure for adults.  But, it got me thinking about arsenic and the risk of exposure for children, especially as our children go back to school.  So, I thought that re-visiting the topic was a good idea for a blog. 
Arsenic is naturally occurring.  It is probably most infamous because it is an odorless, tasteless, colorless poison that can be readily dissolved in any drink.  It is used in lots of mysteries, although a heavy dose is detectable in a dead body so it isn't the perfect poison.  A better mystery is the slow poisoning, such as lacing arsenic in powdered sugar doughnuts (anybody flash back to the Flowers in the Attic series?). 
Arsenic is a carcinogen found in groundwater.  We are exposed to arsenic in our drinking water.  The water consumed by 13 million Americans has arsenic present in excess of the drinking water standard, primarily in rural areas. 
But, our kids can also be exposed to arsenic via arsenic treated wood in decks and playgrounds.  Yes, we used arsenic (actually, chromated copper arsenate or CCA) as a preservative for outdoor wood for a number of years.  The EPA banned the manufacture and sale of arsenic-treated wood for most uses in 2004.  But, wood decks and kids' play sets built before 2004 most often contain arsenic.  70% of the homes in the US are estimated to have arsenic treated structures, and 14% of public children's playgrounds are estimated to have arsenic-treated wood. 
If you have a wood deck or any outdoor wood structures, or if your school or daycare has any such structure, there is a risk that your kids might be exposed.  Kids can ingest arsenic transferred from when they touch treated wood or nearby soils.  Arsenic exposure is by ingestion – not simply skin exposure.  But kids can certainly become exposed if they place their hands in their mouths after touching arsenic treated wood. 
To understand what to look for, check out this video. If you want to test your wood, or have your school or daycare test its wood, you can order a test kit from the Environmental Working Group.  (Or, you can have me come and do a Healthy Home visit and use my Niton XRF analyzer to test for arsenic, as well as lead, cadmium, chromium, bromine as a measure of flame retardants, etc.  I recently tested the deck and soils of some potted fruits and vegetables on the deck for a client – and we determined that the side walls of the deck were treated and had arsenic, but the soils were clean.) 
If you do have a wood deck from 2004 or before, or an older kids play set, you can take precautions to reduce the potential exposure and protect your kids. 
Smart Mama's Simple Steps to reduce exposure from arsenic-treated wood: 
Wash hands!  It seems like washing hands is always recommended to reduce chemical exposures, from arsenic to lead.  According to a study published in Environmental Health Perspectives, washing with soap and water removes arsenic from the hands and reduces risk.  The study found that the wash water from children washing their hands after playing on arsenic treated wood had arsenic levels 400% greater than the arsenic levels in wash water from children playing on other structures.  To wash, use a liquid or bar castile soap and wash for 20 seconds.
Seal regularly.  Seal the wood regularly using a non-toxic, water-based paint or sealer.
Replace high traffic areas.  Replacing the entire structure or play yard may be too expensive or impractical, but perhaps you can replace the frequently handled areas, such as handrails.
Skip pressure washing.  As much as your husband may love his pressure washer, don't use it on arsenic-treated wood as this may result in the release of arsenic from the wood.  If you need to clean, do it gently with liquid castile soap and water, not harsh detergents.  And don't sand arsenic treated wood – you'll release arsenic-contaminated dust.
Watch the dirt.  Nearby soils may become contaminated, particularly if they are located where water runoff drains.  Consider making this area inaccessible to children with some bushes, and don't use for planting edibles.