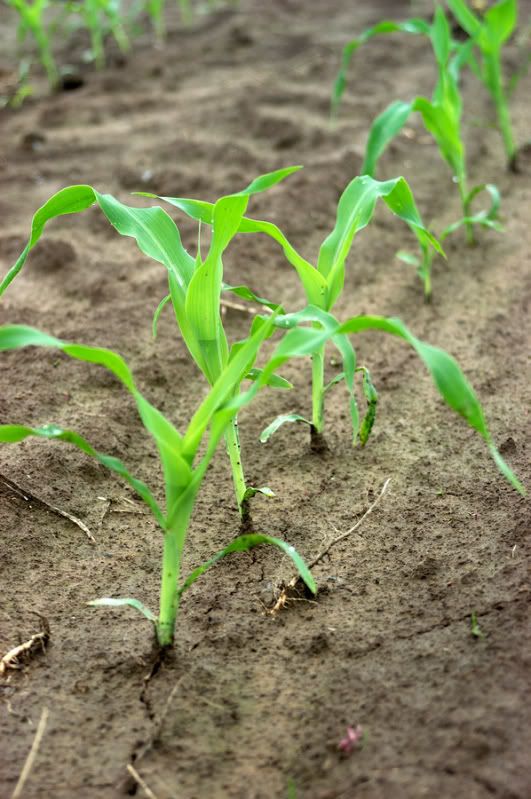 Gardening has become more popular with the increasing interest in organic and local foods. Urban gardening has become even more popular. But, have you ever stopped to consider the presence of the neurotoxin lead in your soils? 
Lead and other heavy metals are typically present in higher concentrations in urban soils than rural soils. Lead is present in urban soils primarily because of its use in paints, and the weathering of lead based paints and also remodeling and demolition activities. It is also present from its use as an additive in gasoline. Lead is also present in our soils from the pesticide lead arsenate, past and current industrial emissions, and other sources, such as lead tire weights (still in use). 
Lead in soils can pose a risk from the consumption of fruits and vegetables grown in such soils. Lead in soils can also pose a risk from ingestion, primarily children, and inhalation of lead contaminated dust. 
Is it really a risk? It can be, but it also readily managed. The US Environmental Protection Agency (EPA) recommends that soils be cleaned up in children's play areas if the lead concentration exceeds 400 parts per million (ppm) and 1,200 ppm in other areas. Other jurisdictions have established lower levels. In Europe, the residential standards range from 0 to 150 ppm, in some US states the residential standards are 100 ppm and in Canada the standard for soil for children is 140 ppm. 
How does this compare? Agricultural soils are usually around 10 ppm and background (or natural) soil levels are usually less than 50 ppm. What about urban soils? They can exceed 400 ppm. In fact, urban soil levels have been documented in excess of 50,000 ppm. Since 2003, hazardous amounts of lead have been documented in backyard and community gardens in New York, Baltimore, Boston, Chicago, Detroit, Indianapolis, Los Angeles, Minneapolis, New Orleans, Philadelphia and Washington.  
Lead in soils is not a concern solely of economically depressed city neighborhoods. David Johnson, a professior of environmental chemistry at the State University of New York College of Environmental Science and Forestry in Syracuse, has found lead concentrations as high as 65,000 in the yards of upscale home. He emphasizes "it doesn't matter if you're rich or poor. Lead knows no socioeconomic boundaries." 
You can't really know whether your soil has lead concentrations without testing. In fact, I tested the soil of a play area in San Francisco and found lead present at approximately 13,000 ppm. If you don't want to test, and you are in an area that has older homes (built before 1978) and/or is near well traveled streets, you may well want to consider bringing in clean top soil or using clean soil in raised beds. A liner at the bed's bottom may help prevent existing soil from touching plants. To reduce contact with lead contaminated soils, you can use wood chips or crushed stone or other options. Some experts recommended covering with sod. 
Also, you can avoid crops that are prone to picking up lead, such as herbs and leafy greens. Root vegetables such as potatoes, radishes and carrots frequently are found to have lead contaminated soils on their surfaces. Exposure to lead is more likely from dirt remaining on the fruits and vegetables than plant uptake, so wash well. Also, you can use crops less prone to picking up lead such as fruiting crops, such as squash, eggplant, corn and beans. Gardening experts also suggesting alkalinizing your soil by adding lime or organic matter such as compost. According to soil experts, lead becomes bound up in soils with pH levels above 7 binds with lead, thereby making it less likely to be absorbed by plants and the human body if the dirt is inadvertently inhaled or ingested. 
Also, locate gardens away from buildings and streets. 
Carl Rosen, Professor at University of Minnesota in the Department of Horticultural Science, reminds us that generally, plants do not take up large quantities of soil lead. So, he says it is generally considered safe to use garden produce grown in soils with total lead levels less than 300 ppm unless children are present that might ingest the soils or be exposed to lead contaminated dust. 
Of course, you can always test your soils. You just send collected soil for testing to several laboratories. Also, if you didn't know, I can test soil with my Niton XRF analyzer. I've tested soil for several concerned parents, daycare centers and private schools.