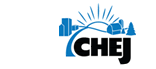 I've been diligently working on a back to school guide with eco-friendly options for school supplies, but haven't quite finished it. While I've been working on it, the Center for Health, Environment and Justice (CHEJ) beat me to it. The CHEJ has released the first even back-to-school guide for PVC-free school supplies. You can download the PVC-free school supply guide from CHEJ's website. You can sign up for the PVC Free Action Network to give updates, or skip it and just download the guide.
Why PVC free? Polyvinyl chloride plastic, also known as PVC or vinyl, is definitely not environmental friendly from manufacture to disposal. In fact, it has been called the poison plastic by many environmental advocates.
But just using PVC products can expose you to potentially harmful chemicals. To make PVC soft and flexible, phthalates are added to it. Phthalates are endocrine disruptors, and you can be exposed to phthalates from PVC, since phthalates off gas and also migrate, especially when PVC items are mouthed.
PVC also must be stabilized and frequently the stabilizer is a lead salt, or cadmium or organotin. Lead particularly can migrate out of the plastic polymer and be picked up by your child. For the past several years, there have been concerns because of lead being detected in vinyl lined lunchboxes. I've recently tested several vinyl lunchboxes with a Niton XRF Analzer, and have only found lead in a Disney Tinkerbell lunch box in the paint used to make up Tinkerbell herself. The levels were around 800 ppm.
So, you might want to go PVC free. The CHEJ guide is great. For lunchboxes, several options are given. But, for young kids, the ones at Crocodile Creek, featuring barnyard animals, trucks and cars might be the best bet. My daughter has the pink horse lunch tote. Trust me, if you have a horse-crazy girl, the horse lunchbox at Crocodile Creek is great. It is free of PVC, phthalates and lead.