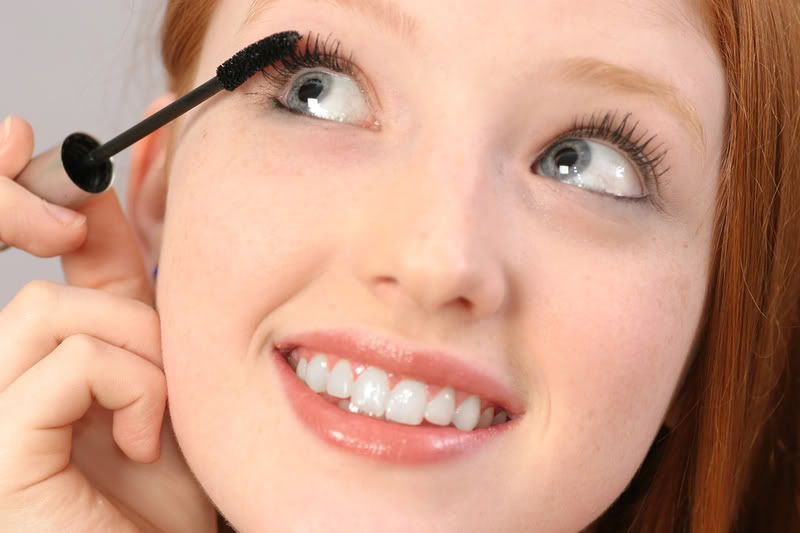 The Environmental Working Group released a report yesterday documenting that US teens are carrying a body burden of hormone disrupting chemicals commonly used in cosmetics and other beauty care products. All of the chemicals can interfere with the accelerated development in the teen years – develoment that involves the maturing of the reproductive, immune, blood and adrenal hormone systems, bone growth, and important changes in brain structure and development.
EWG's study is the first focused look at teen exposures from chemicals in cosmetics. And the message is clear – US teens are being exposed to potentially harmful chemicals.
One surprising finding of the study – the study teens use more personal care products on average than adult woman. The study found that the study teens use an average of 17 products, compared with the average US adult woman uses 12 products.
The study involved 20 teens across the United States. Blood and urine samples were collected and tested for 25 chemicals from four chemical families – parabens, phthalates, musks and triclosan – which are linked to hormone disruption and/or cancer.
The results? An average of 13 chemicals were found in the study teens. Nine chemicals were found in every teen study participant. The study tested for 7 phthalates – phthalates are linked to hormone disruption – and found all 7 present in the teens. Phthalates were detected in all 20 of the teens tested. 2 parabens – methylparaben and propylparaben – were found in all 20 teens. Triclosan, used in most antibacterial products, was found in all of the girls, and triclosan has been associated with disruption of the thyroid gland, which can impact neural development.
Does this matter? The levels detected are at levels that laboratory animal studies have shown to be disruptive to health. And teens experience an important period of growth. I participated in a conference call on this report with EWG and Teens for Safe Cosmetics. It appears that going green can help. The teen that was raised organically from birth had lower levels of the chemicals, but she was not free from them.
What can you do? I don't think you are going to stop teens from using personal care product. But you can buy better products. Teens Turning Green has a greener body care product line aimed at teens now available at Whole Foods (coming soon to Los Angeles Whole Foods but available at all other Whole Foods).
And, like always, there are ingredients to avoid. EWG recommends avoiding the following ingredients:


DMDM hydantoin and Imidazolidinyl urea – toxic contaminants


Fragrance and dyes – synthetic fragrance usually contains hormone-disrupting phthalates, also fragrance and dyes are linked to allergies, cancer, nervous system


Methylchloroisothiazolinone and Methylisothiazolinone – linked to allergies and impacts on the nervous system


Parabens or "-paraben" – irritant and allergic reactions, also potentially hormone effects


"PEG" and "-eth" – these ingredients can contain 1,4-dioxane, a carcinogen, as a by-product of manufacturing unless the manufacturer takes steps to process the contaminant out.


Sodium lauryl or laureth sulfate – skin reactions, also potentially contaminated with 1,4-dioxane


Triclosan and triclocarban – thyroid and environmental concerns


Triethanolamine (TEA) – allergies, toxic contaminants