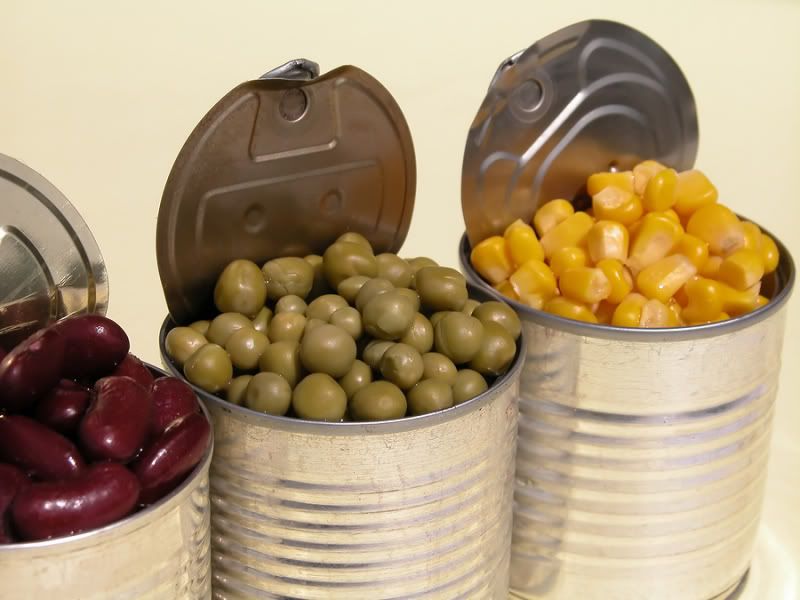 Would you buy a can of beans with a warning on it that it may contain a chemical known to the state of California to cause reproductive harm?
What about a baby bottle?
If you live in California, you are probably familiar with Proposition 65's standard warning. Even if you don't realize it.
You've probably seen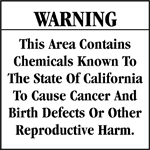 a warning at the gas station. Or perhaps on some adhesives or similar consmer products. Or for alcoholic beverages.
A Proposition 65 warning sign is placed on consumer products or posted in areas to give warnings to consumers that using the product or being in the area can expose them to a chemical or chemicals that cause cancer and/or birth defects or other reproductive harm.
Proposition 65 requires a warning – it doesn't prohibit the sale of the items. Just a warning.
But would you buy canned goods with such a warning?
Why do I ask? Because the Office of Environmental Health Hazard Assessment (OEHHA) published notice that it will consider adding bisphenol A (BPA) to the list of chemicals known to the state of California to cause cancer and birth defects or other reproductive harm. BPA is being proposed to be added as a development toxicant. The meeting to consider adoption is set for July 15, 2009. I don't know whether it will be adopted or not, but I'm just wondering what will happen if it is.
You might not be very familiar with BPA, buy you probably have it in your body. Biomonitoring found that 93% of Americans have BPA in their systems.
BPA is a basic monomer of polycarbonate plastic, so it is found in polycarbonate plastic containers. Polycarbonate is used for baby bottles, many of the 5 gallon water bottles, and other similar hard plastic containers. It is also used for the lining of most canned foods and beverages.
Proposition 65 requires a warning unless the business can establish that there is no exposure from use of the product above the significant risk level (for carcinogens) or the no observable effects level (for chemicals that cause reproductive harm). However, Proposition 65 allows a business to place a warning on a product if the company based on its knowledge, or assumption, that a Proposition 65 listed chemical is present without attempting to evaluate the levels of exposure. Companies do this because it is less expensive than to undertake a risk assessment. So companies slap on labels on products based upon the presumption of listed chemicals being present in products, such as lead and phthalates in polyvinyl chloride plastic.
Putting a label on may not reduce product sales for product such as auto or hardware products, but I imagine it will give consumers pause on a canned food or baby bottle. But, if BPA is added, without the identification of a regulatory "no risk" level, then those canned goods will have to contain such a label. Otherwise, companies will be subject to Proposition 65 lawsuits. The thing about Prop 65 is that it contains a bounty hunter provision, which allows private enforcement, and allows plaintiff firms to recover attorneys's fees. Proposition 65 also has a penalty provision of up to $2,500 per day for each violation. So, because of that, many firms just put labels on products that may contain listed chemicals that could result in exposure to protect themselves from suits.
But BPA is found in so many products. Now, a warning probably wouldn't be required for a bike helmet, for example, made of polycarbonate plastic because there isn't any exposure. But for food contact items, it is established that BPA leaches out of polycarbonate plastic and the linings of canned food. Which may mean that such companies are driven to found alternatives to avoid warnings.
In any event, it will be interesting to see what develops. Now, if you don't want to be exposed to BPA, which is a hormone disruptor and is potentially harmful to fetuses and babies, you can skip polycarbonate plastic for food storage. For canned foods, go for fresh, frozen, dried or jarred instead of metal cans.
This is the unique URL for this post.