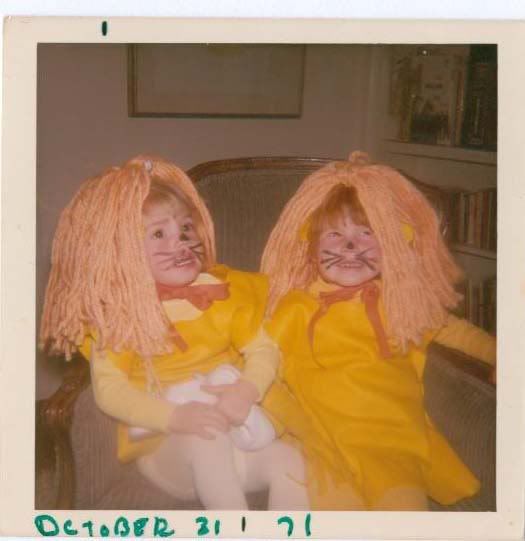 My birthday is October 8, and it kicks off my "holiday season" – from my birthday to New Year's Day. This is my favorite time of the year – the silliness of Halloween to the solemnity of Thanksgiving to the joy at Christmas. I love decorating, baking, wrapping, gift giving, holiday music, claymation holiday specials, and parties!
But, and there is a big but, I don't like the excess commercialization that pervades the season. And the mountain of plastic stuff that is peddled, destined for the huge Great Pacific Garbage Patch of plastic debris floating in the Pacific Ocean. The push to shop, shop, shop and buy, buy, buy can overwhelm even the most well intentioned. You end up feeling grinchy if you don't shop and buy. I also hate the feeling of feeling compelled to buy a gift – gift giving should be sharing joy, not compulsory. With kids, it seems even harder to resist the siren song to buy to excess. We are still a couple of months away from Christmas and my daughter's Christmas list is 10 pages or so, filled with Barbie dolls, My Little Pony, and other pink princess pony crap.
But, I try to resist the call to make the holiday season about stuff. Don't get me wrong – I like to give gifts. But I try to shop carefully throughout the year, particularly for homemade craft and artist made items, as well as clearance items, so the season doesn't become a nightmare of frustrated, hurried shopping. I also give homemade gifts (if appropriate) or exchange time (I'll pay for a babysitter for a friend or give 5 hours to help de-clutter). However, to be honest, I actually like going the a mall, with Christmas decorations and music, if, and that's a big if, I do not need to buy anything and can just stroll and enjoy the hustle and bustle and decorated windows without buying anything. And even so, I always try to keep in mind that it is the events and activities, the connecting with family and friends, that define the season for me, and not the stuff.
What do you recall from holidays in your childhood? Is it the gifts you got? I can only recall 2 presents distinctly. I received a guinea pig from Santa one year, and I only really remember because my "boy" guinea pig gave birth a couple of weeks later. And I also remembering receiving my first record player/cassette player (or was it 8 track?). But other than that, it is the things I did with my family that I remember, not the stuff that I got.
So, when I'm debating whether to buy my daughter a plastic pink pony, as much as I want to get her what she wants, I know that she won't remember it in a couple of years. I'm trying to instill in my own children family traditions. I've made my traditions a little bit greener, but not that much, since most of my family's traditions were pretty green when I think about it.
For the month of October, we are making shrunken apple head dolls to decorate the house for Halloween. My family used to make these every year – we had an apple tree in our back yard. We would sometimes turn them into dolls and sew clothes, but you don't need to do this to make eerie shrunken heads, just perfect for Halloween decorating (and avoiding the plastic crap in stores).
We are also making haunted houses out of left over boxes and stuff – and we'll recycle it when we are done. Make a base out of a large cardboard box, and assemble other smaller boxes to form a house, cut out windows and the like, paint black, and add some black licorice trees (insert wire in the licorice, group together to form base, tie with wire, fold down tops to make creepy limbs).
We will also decorate with cats, mice and bats cut from black paper and make a creepy cemetery in front of the house with muslin hanging from the trees and cardboard homemade grave markers. I can do all of these things with my kids, and we will, I hope, have fun doing it with some memories to treasure.
But, my kids do have store bought costumes. Although my mom made us costumes every year (that's my sister and me as homemade lions – pretty cool what my mom did with yarn & felt), I gave in to the pleas at Target last week. And I'm giving out some plastic crap – small toys and the like collected from various birthday parties. But, I've taken the time to order some organic fair trade chocolate bites and organic lollipops from Kate's Caring Gifts – I haven't received them yet so I can't tell you how they are, but at least they are a bit better than the stuff in the stores. As an alternative, you can do reverse trick or treating – learn more over at Global Exchange.
I'll try to keep the "green" traditions up the rest of the season. I've inherited Thanksgiving in the family. I get 40 people or so – friends and family. I make the main course, and everybody else brings a dish. It is actually great fun with so many varied contributions. With include anybody that doesn't have a place to go Thanksgiving.
The day after Thanksgiving is my quiet day. My mom (who usually stays for the long weekend) and my husband entertain the kids – usually a long stroll hunting for things to decorate the house with, from pinecones to leaves followed by baking cookies with grandma – and I wrap presents while watching holiday movies. And, while this isn't particularly holiday sounding, it usually kicks off with Die Hard. Then, the next weekend, we get our Christmas tree, and decorate it as a family in our pajamas, with a fire going and holiday music playing. After the kids go to sleep, I put the presents out (not Santa's presents, of course). I wrap with recycled paper and ribbons – although, with both kids in school, I often feel compelled to buy something from the obligatory fund raising catalog.
We have more family traditions in December – I'll share throughout the holiday season. But I am going to make an effort to use the season to make traditions with my family that involve doing things, even if they are small, instead of buying things.
This post is part of the Green Moms Carnival.