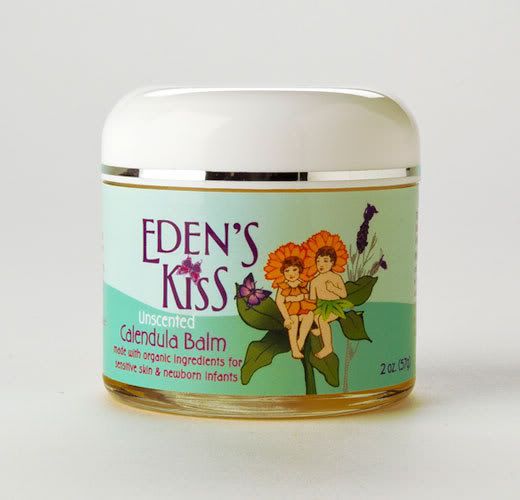 Eden's Kiss has generously donated four baby balms to The Smart Mama to give away to my fabulous Smart Mama readers. I have 2 baby unscented Calendula Balms and 2 lavender baby balms to giveaway. Please read the details on the giveaway.
Eden's Kiss products are totally all natural skin care products from natural and certified organic botanical oils, fresh flowers and herbs and essential oils. The balms are free of phthalates, parabens, 1,4-dioxane and other problem ingredients.
For all The Smart Mama readers, Eden's Kiss has offered a 20% discount code good through 12/31/08. The coupon is only good for one use. The code is EK-SmartMama. Go check out the fabulous products for mom and baby!