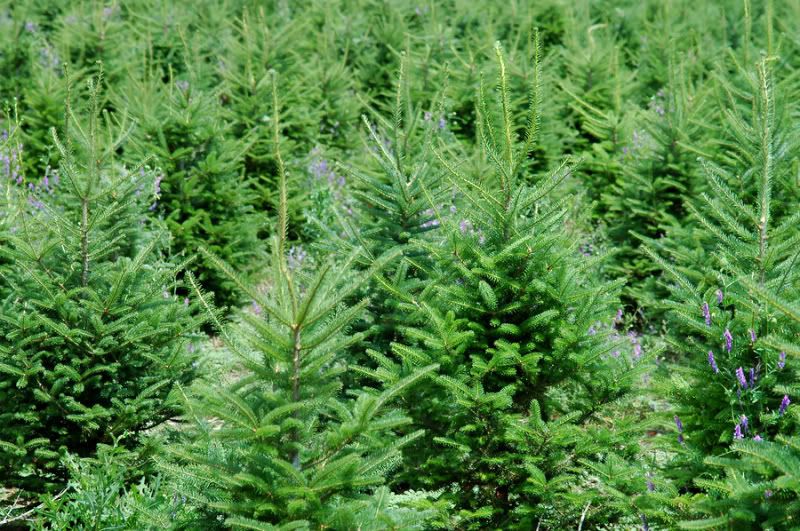 So, a Smart Mama reader asked me whether a Christmas tree was really green, or if she should buy a reusable artificial tree.
The answer is a little more complicated than real or fake. Your personal preference may dictate the answer to that . . . but if you are open to either, what should you get?
If you are going to buy artificial, make sure it is NOT polyvinyl chloride (PVC) plastic. Most artificial trees on the market today are made of PVC, often called the poison plastic. PVC is environmentally harmful from manufacture to disposal. And, in terms of consumer use, PVC can expose you to lead, cadmium or organotin (depending on the stabilizer), hormone disrupting phthalates and volatile organic compounds (VOCs). So, if you want artificial, choose a vintage aluminum tree.
If you are going to be a real tree, consider a live tree in a pot which can be planted outside. If that isn't an option, choose a locally grown tree to reduce transportation related impacts. Also choose a sustainably harvested tree grown without pesticides. Most tree farms use herbicides and pesticides, so it is important to go organic with your tree. And don't forget to recycle your tree when you are done.
Personally, I like real trees. I think our Charlie Brown tree moment was the first year in the house we live in now. I was hugely pregnant, on bed rest. We painted a tree on a cardboad box found in a dumpster, and then recycled the carboard. And my son arrived 12/22, 5 weeks early, to have his first Christmas with our very sad tree. But, I got Cole for Christmas.