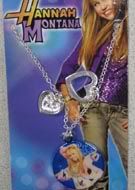 The Ecology Center's Healthy Toys project has released this year's report on chemicals in toys. Just in time for the holiday shopping season, the Healthy Toys project has bad news: only 21% of the toys tested had no chemicals of concern. That means just shy of 80% of the toys tested had some concern. Specifically, of the 1,500 toys analyzed in 2008, the organization found 41% with low levels, 29% with medium levels and 9% with high concentrations.
This sounds a little bit more scary then it should – keep in mind that 62% of all the toys tested contained low levels of chemicals of concern or no chemicals. But, I understand that most parents don't want any potentially unsafe chemicals. So the report may be alarming. And, to be honest, it isn't far from my own results of toy testing with my Niton XRF analyzer. When I do a healthy home consult and test toys and other household goods, I find that around 20% to 25% of the items have lead, mercury, cadmium, arsenic or bromine of elevated levels.
The organization used x-ray fluorescence to test the toys, the same technology that I use with my Niton XRF analyzer. 4,500 components of over 1,500 children's toys and products were tested. The results are posted on the HealthyToys' website.
Lead was found in 20% of the toys tested. Lead is a potent neurotoxin. What is frightening is that despite the current federal standard of 600 ppm for lead in paints and coatings, 7 products tested at lead concentrations above 10,000 ppm. One of the worst offenders – testing at 406,510 ppm lead (that's 40% lead) was a Disney Hannah Montana two heart charm necklace (pictured). The other worst toys containing lead are:


a Halloween Pumpkin Pin from The Christmas Tree Shop (this also contained arsenic and cadmium);


Just My Style "It's So Charming" Jewelry Charm Bracelet;


High School Musical crown necklace from Disney;


Leapster 2/Wall.E
And, contrary to popular belief, it isn't just those toys made in China. HealthyToys concludes that it "has not found a consistent correlation between the country of manufacture and the presence of chemicals in toys."
So, check out the results at the website. Use the lookup feature before shopping. And keep in mind that just like last year, children's jewerly is the number one category for the highest levels of lead and cadmium. The site's product search is a useful tool, but keep in mind just because a toy on the website is listed as bad (or good), it doesn't mean the toy you have or buy will also be bad (or good). Different production runs can have different results.
And, by the way, I offer in home toy testing using a Niton XRF analyzer similar to the one used by HealthyToys.org. I also offer toy testing by mail if you don't live in the Los Angeles area. If you want to see toy testing in action, here's a video clip of toy testing with Green & Clean Mom and the Green Phone Booth's Olive S. Oyl.
Finally, a note on the newly adopted Consumer Product Safety Improvement Act (CPSIA). Yes, this will address some of the issues, but most of the deadlines are next year, so this holiday shopping season remains unaffected by the bans and new lead standard. More on the CPSIA in a future blog. But, before you think that I support the CPSIA, I don't support a lot of it. I think it has the very unfortunate effect of shutting down a lot of small companies selling quality toys and children's products because of the expensive, and often unnecessary, testing requirements. So, just because I've got this blog on HealthToys.org's report, don't think I'm on the CPSIA bandwagon.