Do we ever learn?  Apparently not.  We continue to use chemicals without knowing whether they are safe.  And without consumers knowing the chemicals are being used in the products they buy.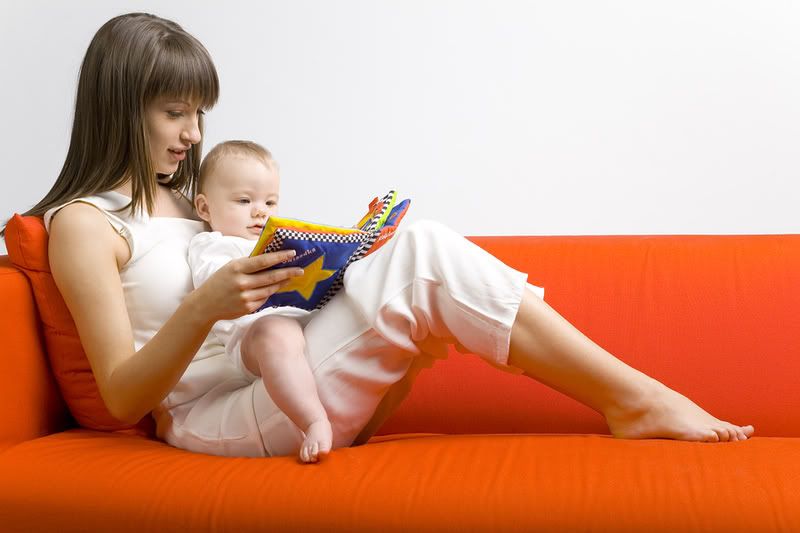 An article in the Journal Sentinel reports that chlorinated Tris is being used as a flame retardant in foam products, more than 30 years after it was removed from use in children's pajamas.  Since the voluntary phase out of pentabrominated diphenylether (penta-BDE) in 2004 and the ban of penta-BDE in Europe, chlorinated Tris' use as a flame retardant has increased.  The Journal Sentinel reports that all three of the foam manufacturers it contacted reported using chlorinated Tris.
Brominated Tris (aka Tris(2,3-dibromopropyl) phosphate) was banned and chlorinated Tris (aka Tris (1,3-dichloro-2-propyl) was removed from use in children's sleepwear after they were found to be mutagens (mutates DNA) and probable human carcinogens.  In 1977, the Consumer Product Safety Commission ("CPSC") banned brominated Tris for use in children's sleepwear after its adverse health effects were reported and it was found that children were exposed from treated sleepwear.  When the same carcinogen and mutagenic effects were linked with chlorinated Tris, it was removed too.
Most people thought that the matter was laid to rest.  Arlene Blum did – she was one of the authors of the two studies reported in Science magazine concerning brominated Tris and chlorinated Tris.
But what is old is new again.  Just like the the parallels with our worsening economy of the late 1970's/1980's, chlorinated Tris is back.  
Recently, the CPSC proposed its flammability standard for upholestered furniture (15 years after a petition requesting it was filed).  Also, in California, we saw a proposed bill, AB 706. to ban certain chemical flame retardants – brominated fire retardants and chlorinated fire retardants – that have been used to meet California's strict flammability requirements for furniture and mattresses.  Those events highlighted a not-widely known fact – chlorinated Tris is widely used in household products to meet flammability requirements.  In fact, chlorinated Tris is one of the two top flame retardant chemicals used to meet California's flammability standards. 
The Journal Sentinel reports that chlorinated Tris is used as a flame retardant in foam for furniture, car upholestery, baby carriers, wall hangings and mattresses, including crib mattresses and bassinet pads.  And Arlene Blum, Ph.D., a University of Cal. Berkeley researcher 30 years ago whose articles in Science magazine led to the removal of brominated and chlorinated Tris in children's sleepwear, expressed astonishment that chlorinated Tris is now being used in foam to meet flame retardancy requirements in an Op Ed piece in the New York Times.
Is chlorinated Tris a problem?  It appears to be.  Chlorinated Tris can be absorbed through the skin, or inhaled and ingested.  According to the  Centers for Disease Control and Prevention, infants and children are particularly prone to absorb BFRs and CFRs – including chlorinated Trist – through direct physical or oral contact with these compounds in furniture, inhalation of furniture dust containing BFRs and CFRs, and also via ingestion of these substances from their mothers' milk and from their diets.  Chlorinated Tris is present in our homes – it is found in household dust.
Should we be concerned?  I think so.  Despite assurances of safety from various organizations, the CPSC predicts up to 300 additional cases of cancer per million people exposed to chlorinated Tris in furniture over a liftime.  More importantly, the CPSC's estimated excess cancer risk in children from just two years exposure to chlorinated Tris containing furniture is 20 per million. 
Can you test what you have?  Not really, in any practical sense.  Laboratories can analyze foam samples, but testing is expensive.  In the home, you can do a test for the presence of bromine and chlorine, which are indicative of the presence of such flame retardants.  To test in place, you need an XRF analyzer – a service I offer.  I recently had an experience with a client that had purchased a new couch advertised as being all natural.  The legs and frame were FSC certified wood, and the back and seat were natural latex wrapped with wool and the upholstery was natural fiber dyed with earth friendly dyes.  Well, I was testing her house for lead using my XRF analyzer, and we decided to test the couch.  It had just been delivered that day.  The surprise was that it tested high for bromine, which usually indicates the presence of a brominated flame retardant.  After the couch apart to test the various components, we determined the bromine was in the wool wrap – the wool wrap was wool inside a zippered fabric sack.  After speaking with the local manufacturer, it admitted that the wool wrap was treated with a flame retardant, and he promised to deliver a new wrap that met flammability standards without using any halongenated flame retardants.  The lesson?  Be very careful what you buy and ask lots of questions.
So what can you do?  Here are some Smart Mama Simple Steps:
Ask!  If you are buying new furniture, draperies or mattresses, ask whether the product contains halogenated flame retardants.  Be persistent – if the sales representative doesn't know, ask him or her to find out.  Make sure you get more than an assurance – find out what is used to meet the flammability standard (if applicable in your state).  If you can't get the information, look for another product.  
Go greener! When buying new, keep in mind that there are options other than these brominated flame retardants – look for naturally flame retardant materials such as organic wool or natural latex wrapped with wool, and other technologies that don't use halogenated flame retardants.  Also, wood furniture won't have such flame retardants (although there are other issues).
Check the tag.  For your existing furniture, look at the tag (usually on the bottom).  There's a reason you didn't rip it off!  If the label says it meets California Technical Bulletin 117, it probably contains halogenated flame retardants.  Contact the manufacturer to find out what flame retardant was used.  (Small plug for me – I can test your furniture if you want.)
Eliminate those dust bunnies.  Reducing dust bunnies will reduce exposure to halgenated compounds found in household dust.  Use a dusting technique such as wet dusting so you don't just push the dust around and vacuum often using a HEPA filter equipped vacuum
Don't reupholster older foam furniture and cover any furniture with exposed foam if you can't replace it.  Also vacuum frequently around furniture with exposed foam.
Read labels.  Treated polyurethane foam shows up in lots of products.  My daughter got a doll chair that was made of polyurethane foam and it tested high for bromine.  Lots of pack and plays or portable cribs have mattresses that are made of polyurethane foam and covered with vinyl (another strike).  Naturepedic has a chemical flame-retardant free option for portable cribs/pack and plays.